Economic Transformations Group (ETG) is a networked consultancy, which means that we hire the most qualified experts according to the needs of the project. We also work in partnership with other development organizations and consultancies. Our core team consists of the partner members of ETG who provide the overall framework and philosophy behind all of our projects. Through our combined network of professional contacts built up through years of experience, we have the ability to build a dream team for activating sustainable economies in a variety of contexts.
Dr. Eric Rolf Hansen, President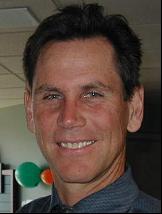 Dr. Hansen's areas of expertise are economic competitiveness analysis, strategy development, and managing broad-based economic change and action implementation for regions and industries. He is a specialist in cluster-based economic development and tourism development, and is innovating procedures for stimulating private-sector development and public-private collaboration in multiple socio-economic and cultural contexts. Dr. Hansen directed major economic strategy projects for South Africa, Brazil, Chile, Nepal, Texas, Pennsylvania, Panama, Guatemala, Morocco, and Mexico, as well as projects in Eastern Europe. He has directed a numerous sustainable economic competitiveness and clustering projects in 15 U.S. states and regions, including Cleveland, California, Florida, Arizona, North Dakota, Iowa (cluster-based economic strategy).
Dr. Hansen was previously Director at DRI/McGraw-Hill and program manager of SRI International's Center for Economic Competitiveness where he led and worked on economic strategy projects worldwide. Formerly, Dr. Hansen was with the World Bank, was professor of economics and planning at the University of Wisconsin-Milwaukee, and worked with the Iranian Plan and Budget Organization.
He holds a BA in economics from the University of California at Santa Cruz and a Ph.D. in regional economics and planning from M.I.T. He is fluent in English, Spanish, and French, and has working knowledge in Portuguese and Farsi (Persian).
He has authored numerous articles and publications, and is Adjunct Professor at the ESSEC Business School (Paris), and lectures at lectures at NYU, Columbia University, UC Berkeley and Stanford University. He is co-founder and past-board member of the Competitiveness Institute, the Cluster Practitioners Network.
Manuel Alderete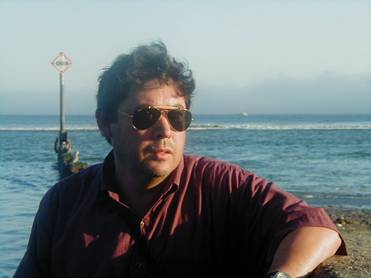 Manuel Alderete is an economic strategy and implementation expert with more than 20 years of practical experience in creating regional economic development, especially in the areas of industrial attraction and the development of industrial parks. Mr. Alderete served as Director of Economic Development for the State of Chihuahua Mexico and has 15 years of experience in investment attraction, industrial development, and preparation of feasibility studies for industry. He has worked with ETG and DRI/McGraw-Hill in the development of Project Chihuahua's 21st Century (cluster-based collaborative action strategy) and with ETG in the implementation of Project Transformando Campeche (cluster strategy project for the State of Campeche, Mexico). He has played a lead role in the creation, design, and development of Chihuahua's Center for Advanced Materials Research and Center for Machine Tools. He is director of Alderete and Associates, an economic development consulting firm, based in Chihuahua, Mexico. Mr. Alderete has a degree in Chemical and Industrial Engineering from the Technology Institute of Chihuahua (ITCH), and has a license in business management from IPADE in Mexico City.
Ronald Kopicki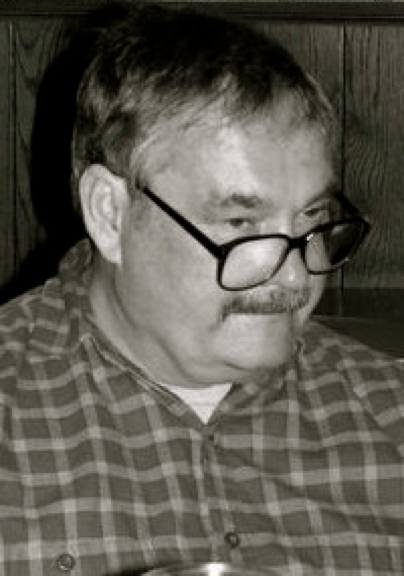 Ron Kopicki is an expert in supply chain development, agribusiness development, clustering, and investment climate assessment. Ron advises private companies concerning their strategies for expanding into developing countries. While with the World Bank as its Supply Chain Advisor for 16 years, he worked on more than 30 agribusiness and agricultural market development projects, as well as on projects involving food supply chain development. His field experience with the Bank was gained in more than 50 countries in Africa, the Middle East, Southeast Asia, Central Asia, Central America and the Caribbean.  From the World Bank Ron was seconded to the FAO of the UN for two years, where, as an Agribusiness Development Economist, he worked with the FAO's Investment Center.
Ron served as Director of Strategic Planning for a Fortune 500 Company (CSX Corporation) during a period of tectonic shift in its market and business environment from a highly regulated enterprise for which opportunities for enhanced profit were primarily derived from on regulatory appeal and rate case defense to one in which profit making opportunities increasingly depended on innovative service designs and new kinds of risk sharing partnerships with customers.
Ron served as well as Manager of Rehabilitation Planning for a large, state owned enterprise (CONRAIL) during its transition from public to private ownership and control. During this transition period he developed management control systems and programs to more precisely target capital spending, to reduce redundancies and inefficiencies in facilities, basic infrastructure and viable service networks and work forces.
Ron holds BA and MA degrees from Cornell University, as well as an MBA from Stanford University. He has lectured and spoken in workshops and seminars on these topics in several international venues. In addition to English he speaks some French and Italian.
Chris Allen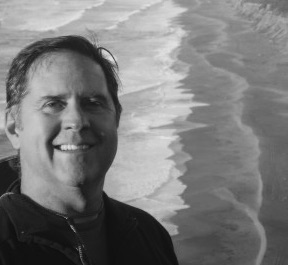 Chris is an expert in sustainable development, who specializes in working with strategic partners and clients to co-create innovative technologies, practices, and business models for high-performance infrastructure and built environment projects. He has 25 years of experience in project planning, development, and management services for private sector, government, and NGO clients. Experience includes technology innovation, business analysis and strategy, and organizational development in many emerging sectors related to sustainable development: land and buildings, product and process innovation, energy, natural resource utilization, regional economics, tourism, and community development.
A results-oriented business focus with proven ability to work creatively across disciplines with clients and project teams to create vision, develop strategy, assemble resources, and achieve objectives. Chris' work has been featured in Fast Company, Crain Business Journal, Management Innovation Exchange, McCombs Business School Magazine, and Corporate Knights.
Chris was co-founder of Biomimicry 3.8 with Janine Benyus, and is Certified Biomimicry Professional, Biomimicry 3.8 Institute. Chris has a BBA International Business, University of Texas at Austin.
Alex Boyd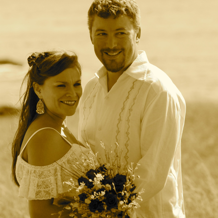 Alex Boyd is an expert in clustering and economic development analysis, strategy, and facilitation, and clustering training. Alex has worked in more than 8 countries over the past decade in economic development and clustering project.
Alex has ten years of professional experience, and in the past three years has led or worked in more than 10 projects dealing with competitiveness and clusters in countries places ranging from Monterey, Marin (California) and Seattle to Argentina, Guyana, Georgia, Khazakastan, Bosnia, Chile, and Belize. His specialization is the formulation of strategies for industrial clusters, new Business development, and market Studies for small and medium-sized business—all the while searching for ways to improve the dynamics and interactions between the public and private sector in regional growth strategies. Alex has considerable experience in competitiveness projects specifically with the tourism sector in Guyana, Georgia, California, Chile, and Argentina. Alex acquired his background in Business and International operations with four years of progressive experience and progressive responsibility working in diverse U.S. firms in the area of sales and marketing for Latin America (Costa Rica, Argentina, Bolivia, Chile, Peru and the Czech Republic.
Alex has a master's in International Affairs (Latin American focus) from the University of California, San Diego and B.A. in Political Science from the University of Colorado in Boulder. He is fluent in English, Spanish, and has professional proficiency in Portuguese.
Tadeja Colnar-Leskovšek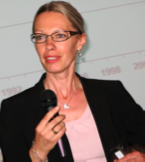 Tadeja Colnar-Leskovšek is a clustering and industrial policy expert, institution design and development consultant, and clustering and economic development facilitator and trainer. She was a president of Center for International Competitiveness (CIC) – a pioneering research and consulting organization for competitiveness enhancement and regional development in Slovenia. Tadeja was involved in Slovenia's highly successful cluster development program and facilitated both the initiation of first clusters in Croatia and the establishment of Central and Eastern European Cluster Network. She is currently leading a World Bank project in Macedonia to facilitate an integrated national industrial development and competitiveness policy—working to interface different aspects of industrial policy across Macedonia's main ministries, agencies, and private sector associations. Tadeja worked with ETG professionals in developing the "Competitiveness Agenda" for Southeast Anatolia, Turkey, a highly successful sustainable economic development strategy for this lagging and politically critical region of Turkey, leading to the Turkish government's decision to invest US$12.3 billion over the next five year. She also collaborated with Dr. Hansen in conducting needs assessments and cluster trainings in Turkey as part of Turkey's Development of a National Clustering Policy during 2007-2008. Tadeja has her master's degree in SME management and organizational learning at the University of Ljubljana. She is also a lecturer and an associated member of the Department of International Business at the Faculty of Economics, University of Ljubljana. She is fluent in English, Slovenian, Croatian, Serbian and has good understanding of French and Macedonian.
Kelli Rose Pearson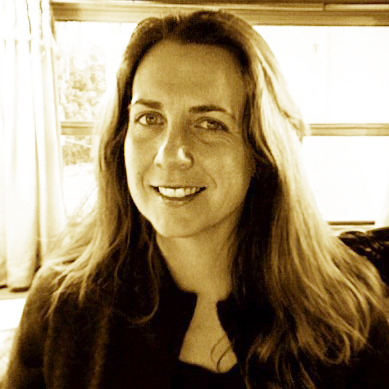 Kelli Pearson specializes in small business development, sustainable economic development, and international cultural communications. During 2008, she joined ETG's team and is working on-site on the Southern Chile economic competitiveness and clustering project. Kelli has been coordinating activities with business leaders and staff from Chile's regional development agencies. Kelli brings her strong and dynamic experience as a business entrepreneur and civic leader in Savanna Georgia over the past eight years where she created the Sentient Bean, a coffee shop and cultural community center. She has a BA in Religious Studies from Carlton College, in Minnesota, she has a professional certificate in Sustainability Leadership from the University of Oregon, and she is currently enrolled in an MSc program in Environmental Governance at the University of Freiburg in Germany. She has working knowledge of French, Spanish, and German.
Miguel Aguayo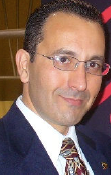 Miguel Aguayo is an economic development and clustering expert and small business development consultant with 17 years of experience internationally. Miguel has worked with ETG over the past 12 years on projects ranging from the highly successful economic clustering project in Chihuahua Mexico (Chihuahua Siglo XXI), Compite Panama, Tabasco in Action, Transformando Campeche, to Re-Inventing Nicaragua (with ECG). Over the course of this work, Miguel has worked with more than 50 different clusters. Miguel's strength is his ability to work closely with business and government leaders in defining, developing and implementing action initiatives. Miguel is also a seasoned expert in conducting feasibility analyses for business and government projects and programs, and is a specialist in market analysis. He is a polished public speaker and served as president of the ToastMaster Club. Miguel is a native of Chihuahua, Mexico, has advanced degrees in industrial engineering and business from the Technological Institute of Chihuahua, and is fluent in Spanish and English, and has working knowledge of Japanese.
Luis Romito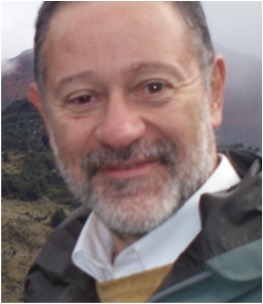 Luis Romito, Senior Consultant with ETG, is cluster development expert and industrial engineer with more than 30 years of business experience in the agribusiness sector. Since joining the ETG team in 2006, Mr. Romito has played a key leadership role on ETG's clustering project in Mendoza, Argentina – coordinating 9 cluster analyses, cluster working groups, and client relations—and with the Dalberg-ETG team in the eight regions of the south of Chile. Luis is an expert in clustering facilitation, implementation, and training. In his spare time, Mr. Romito is professor of industrial engineering at the University of Mendoza. Luis is fluent in Spanish and English.
Mary Ann Gallagher

With her PhD in Educational Technologies, Mary Ann Gallagher has worked for over 30 years as a program developer, curriculum designer, organizational development consultant, trainer, manager and personal coach.  Her expertise is in: designing, managing, and implementing transformative trainings and events that produce effective learning and lasting organizational and behavioral change.  She focuses on using living systems principles to align the means and the ends of a learning event, which results in deeper, more lasting learning experiences.  Over the past three years, Mary Ann has worked as the conference design director for West Coast Green (WCG), a cutting edge conference and expo that attracts more than 10,000 attendees and brings together key luminaries from businesses, NGOs, communities, and governments. Relevant Experience Includes: Developing and directing a training institute for the Labor Department; Western Region – the design and development system produced much-in-demand workforce development and program management and design courses; Developing training for implementing a demonstration personnel system for the Naval Weapon's Center and as head of management analysis; Bringing the Forest Service Personnel System into compliance with affirmative action for women; Coaching school leadership teams; Working as design director for West Coast Green.
Dr Armando Mejia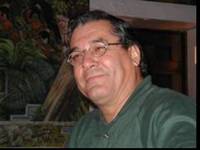 Dr. Armando Mejia, Senior Advisor to ETG, is an expert in sustainable rural development with more than 30 years of experience in training, design, and implementation of production systems and rural development. He has worked with ETG as a sustainable rural development expert, coordinating various rural clusters and developing a project to empower rural women to develop clusters of rural saving and loan groups and economic projects.
Dr. Mejia is Sub-Secretary for Agriculture, Forestry and Fishing for the State of Tabasco Mexico. He has been instrumental in developing new systems for agricultural production including organic cocoa beans and chocolate, forestry restoration, and shrimp aquaculture.
Dr. Mejia has a Ph.D. in Soil Sciences from the University of California at Davis (1983). He served as professor of Soil Sciences at the Colegio Superior of Tropical Agriculture in Tabasco Mexico (1972-1985), delegate for the national Ministry of Agriculture in Tabasco, and worked at for Apasco Cement Company as director of rural development programs.
Chris Miller, Creative Cities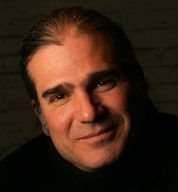 Chris Miller is a leading thinker on innovation driven economies, creative industries, and high quality economic growth. He integrates principles of innovation, organizational development, urban and regional planning to create business and social environments that grow, create, and attract innovative, knowledge-based, creative and technical entrepreneurs.
Prior to re-locating to Savannah, Georgia in 2001, Chris Miller was an original member of, and held a number of roles critical to the widely acclaimed success of MindSpring/Earthlink corporation, the nation's 2nd largest ISP.
In addition to his wide technology experience, he was also a former U. S. Peace Corps Volunteer in Zanzibar, Tanzania, and brings to Illuminomics a wealth of senior management expertise from a wide variety of roles including technical management, commercial sales, event productions, manufacturing operations, small business and entrepreneurship consulting, as well as international, economic and community development.
In 2002, Miller founded the original concept, energy and plan which launched The Creative Coast Alliance into a leading position in innovation-led economic development in the U.S. The impact on Savannah and the region has been significant and has put Savannah well on a quality job and wage growth path that has further enhanced the regional high-quality of life.
From October 2003 through December 2007, Miller served in dual roles as the Executive Director of The Creative Coast Alliance and as Director of Technology Development for the Savannah Economic Development Authority. In December 2007, Miller stepped down as director of The Creative Coast Initiative to launch his own ventures, "Creative Cities Consulting" and "Illuminomics". He continues to be heavily involved with Savannah and the regional community, is a lead consultant to The Creative Coast Alliance, and is currently working on projects in Sweden, the Baltic states and other projects around the southeast U.S.
Franz Helbig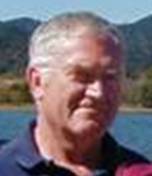 Franz Helbig is a senior business executive with a wide range of management and consulting experience in domestic and international economic and business development, strategic planning, venture capital and investment financing, general management of growth companies, including marketing and distribution. He has extensive knowledge of American and European high-technology, medical, consumer and financial services and capital markets. He has significant experience in promoting business issues at national and state government as well as international diplomatic and trade organization levels.
He worked with the ETG team, DRI, and SRI International in economic competitiveness projects in Eastern Europe (Slovenia, Hungary, and Slovakia) with responsibilities ranging from local (European) project responsibility, proposal writing, marketing and selling, cluster working group facilitation, report preparation, and major project presentations. Special areas of activity included: strategic business planning, restructuring of companies, privatization, technology centers, investment fund planning, project relations with World Bank, EBRD and other international institutions.
Mr. Helbig's has extensive experience as a business executive. Most recently, he was president of Weleda Inc, a Swiss medical and healthcare company, and was a manager of product development at Johnson & Johnsons. He has experience in managing venture capital funds as managing director of ExperConsult GmbH, Dortmund, Germany, a financial consulting firm specializing in securing development financing for growth firms in the U.S and Europe, and managing director of Matuschka Berlin GmbH, an integrated financial services and investment company responsible for venture capital and later stage investment fund management in a range of technology companies in Germany and Berlin. He was also managing director of Churchill International, a San Francisco venture capital man­agement company.
Mr. Helbig has a masters in economics and political science from the University of Pennsylvania and a B.A. in Business Administration (with honors) from Texas Technological University. He is fluent in German, English and Dutch, with basic knowledge in French and Spanish..
Dr. Crist Inman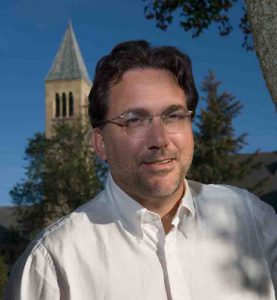 Dr. Crist Inman began working in the hospitality industry in 1976 in restaurant and hotel operations, culminating in two years with Restaurant Guy Savoy (1981-1983). After his undergraduate education he joined Latham International in New York City as an organizational development consultant focused on hospitality industry clients and in 1988 left to pursue graduate studies at Cornell University. He completed both MBA and Ph.D. degrees, and has taught courses there since 1990. In 1996 he began directing the Tourism Competitiveness & Sustainable Development project, based at INCAE in Costa Rica. Crist founded La Paz Group as an outgrowth of that work.
Crist leads La Paz Group's work around the world on development strategies for innovative brands dedicated to the principles of entrepreneurial conservation. This has included work with ETG in emerging conservation-oriented destinations such as Mendoza, Argentina and Chile's Patagonia region, assisting local entrepreneurs and public sector leaders in their efforts to develop sustainable tourism; operations management and start up of premier conservation resorts such as Lapa Rios and Morgan's Rock; and more recently the creation of the brand Organikos for authentic, crafted food products from locations where La Paz Group has projects around the world.
Crist dedicates ten percent of his time each year to education and related outreach. This includes teaching Entrepreneurship & Sustainable Development at Cornell University's School of Hotel Administration; a field course on behalf of Cornell University's Center for Sustainable Global Enterprise; and the Hotel Development & Management course at Spain's Instituto de Empresa.
Robert Gonzales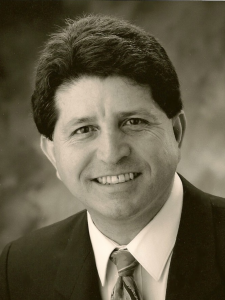 Robert Gonzales is an economic development professional in regional economic development; industry cluster-based economic development and strategic planning. Most recently in 2008, Robert collaborated with ETG and Dalberg on the regional development program in Southern Chile bringing his expertise in high tech development strategies and investment attraction. He also participated in a USAID project in Ecuador assessing five newly formed regional economic development agencies' capacity for investment attraction. Robert brings more than 25 years of experience in business, consulting, and as director of economic development agencies.
During the 1990s Robert was president/CEO of the Greater Tucson Economic Development Council (GTEC), a regional public/private community partnership of the private sector, the City of Tucson and Pima County. Under Robert's leadership, Tucson was a national leader in attracting jobs and investment; creating effective regional collaboration; and in high-tech industry cluster development. Previously, Robert was President of the Brownsville Texas Economic Development Council a public-private partnership agency supporting industrial growth and new business development in the Rio Grande Valley on the border with Mexico. In the 1980's Robert worked with Henry Cisneros, Mayor of San Antonio to develop that city as the primary hub of US/Mexico trade and investment and to develop new initiatives to foster attraction of investment by technology and industrial firms from the five tigers of Asia: Japan, Republic of Korea, Taiwan, Hong Kong and Singapore. Robert conducted research for and advised San Antonio Mayor Henry G. Cisneros while he served on the President's Commission on Central America (Kissinger Commission) in 1984-1985 and on the Bilateral Commission on the Future of U.S./Mexico Relations, 1987-1989. Robert has a Bachelor's in business degree from the University of Texas at Austin, an MBA from Loyola College, and is a Certified Economic Developer (CEcD) of the International Economic Development Council. He also serves on the advisory board of The Competiveness Institute (TCI), the international organization of cluster-based economic development, based in Barcelona. Robert is fluent in English and Spanish, with working experience in Japanese, French, Italian and some Mandarin.
Flavio Feferman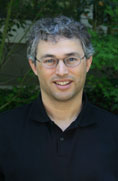 Flavio Feferman is President of DevMarkets and Lecturer at the University of California, Berkeley, Haas School of Business. During his 20 years of professional experience, Flavio directed several international feasibility studies and sectoral evaluations for private investors and for international organizations such as the World Bank, the Inter-American Development Bank, and the U.S. Trade and Development Agency. He has served as strategic consultant to companies such as eBay, Visa, and Bechtel, as well as to non-profits such as the Goldman Environmental Prize, Global Greengrants, and Technoserve.
Flavio has worked in several countries in Latin America and Africa and recently served as keynote speaker for a conference organized by the World Business Council for Sustainable Development. He is a Lecturer at the University of California, Berkeley, where he teaches a course on Business, Technology and Economic Development in the MBA program. His teaching and professional interests include economic development, information technology, renewable energy, agricultural development, marketing strategy, financial valuation and entrepreneurship in developing regions.
Flavio obtained an MBA from the U.C. Berkeley Haas School of Business, focusing on Finance and Marketing. He holds an MA in Economic Development and Agricultural Economics (FRI program) from Stanford University and a BA in Quantitative Economics also from Stanford. Flavio is originally from Brazil and is fluent in Portuguese, Spanish and French.