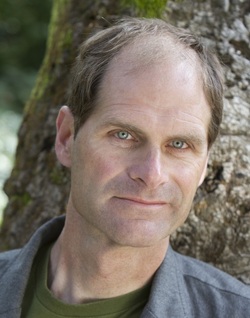 Warren Karlenzig: Urban Sustainability Strategy and Metrics
Warren Karlenzig is a global expert in sustainable urban planning, development, management practices and metrics. He has devised Low Carbon Eco-City or urban sustainability strategies, plans, policies and indicators for national to local leadership of China, South Korea, Japan, the European Union, and United States as well as the World Bank (China and Mongolia Programs) and the United Nations.
He was lead author of the United Nations' Shanghai Manual: A Guide for Sustainable Urban Development in the 21st Century (2011). For the United Nations, he has trained mayors and local leaders from the cities of 13 Asian nations on the principles and operations of sustainable economic transformation. His 2007 book How Green is Your City? (New Society Publishers) benchmarked US cities for the first time across a set of quantitative indicators including local food, renewable energy, transportation, management, land use, climate change policy, green building and risks from climate change.
Warren Karlenzig has a Master's degree from Naropa University in Boulder, Colorado and a Bachelor of Science degree from the University of Illinois at Urbana-Champaign. He has published book and journal chapters with the Wharton School of Business/ University of Pennsylvania, the University of California Press and the Woodrow Wilson Center at Princeton University, along with numerous other institutions. He has lectured widely on urban issues and policy, including the University of Chicago (Booth School of Business), Stanford University, the University of California at Berkeley (Haas Business School), and Seoul National University as well as has addressed the European Union in Brussels and the State Council (in Zhongnanhai, Beijing) of China.  He is a fellow at the Post-Carbon Institute, an international advisor to the Climate Project and an advisory member of the Urban Resilience Council.
Warren is the founder and president of <Common Current>.